Connect Modular Appoints New Board Members
27 April 2023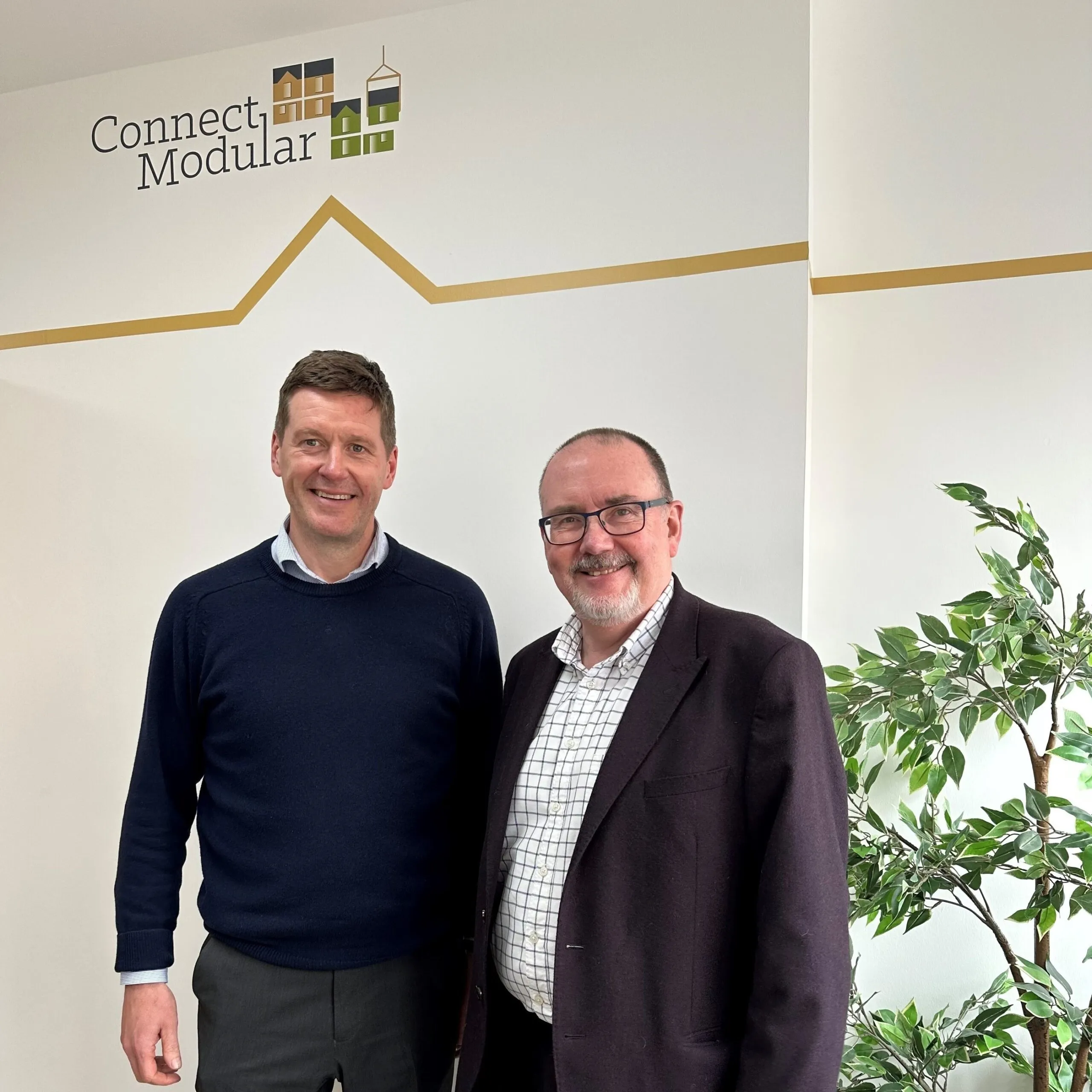 Connect Modular, part of The Wee House Group is pleased to announce the appointment of two new non-executive directors to their board: Paul Hillard and Duncan Robb.
Paul brings over 30 years of experience in the housing sector, having served 16 years as Managing Director at Riverside Scotland (formerly Irvine Housing Association). Currently serving as a Director at independent consultancy firm, DTP, Paul has spent his career successfully delivering strategies to significantly improve business growth and introduce cultural and systematic change in a number of medium and large housing organisations.
Paul comments: "I'm delighted to be joining the Board of Connect Modular and working with the team on the next stage of the company's journey. Modular homes have the potential to transform new housing supply in Scotland and it's exciting to be part of something so innovative that can have such an impact".
Duncan Robb has over 25 years of experience in manufacturing and construction improvement across a range of industries, currently working as a consultant specialist and he commented: "I'm delighted to join Connect Modular at such an exciting time. I look forward to supporting the growth of the company over the coming months and years". Duncan will be spending a lot of time in the firm's manufacturing facility in Cumnock, Ayrshire to meet and learn from the workforce, and to see, first-hand, on-going innovations.
We are delighted to welcome Paul and Duncan to the board of Connect Modular. Their knowledge and experience will be invaluable as we continue to refine and grow our business.